The community bot!
It all started with the "Questions Of The Days"!
The idea is to react as fast as possible to a question.
The first who reacts gets a special role or function!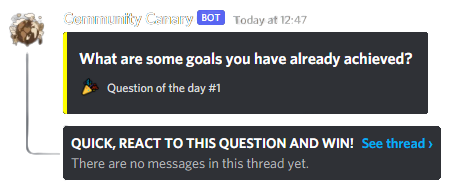 When someone reacts to the message it will change the channel topic.
Next an announcement will be posted to tell everyone who won.
Other people can still react, but won't win.

NEW:
The people can react to the question in threads, a new feature from discord.
We strive to keep our bot updated and new, following all new features and reworking old ideas.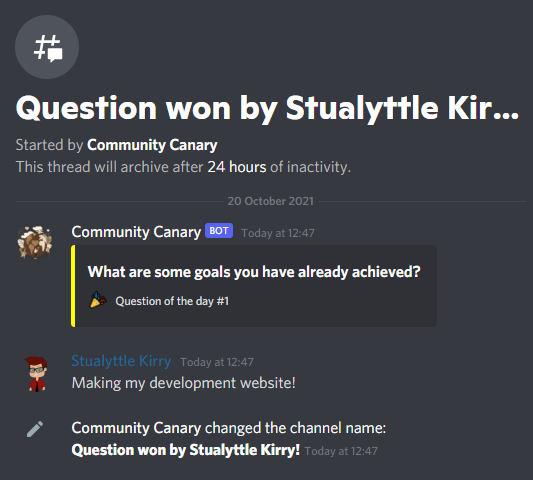 What else?
We code bots for communities with special needs or specific functions.
We keep the bots updated and help with hosting if needed.